Nose cushions tight?
For a quick fix, wear the head strap higher on your head. If that doesn't work, you may need to size up.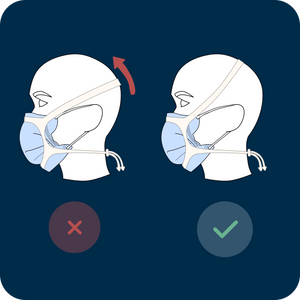 Glasses still fogging?
Make sure the nose cushions point into the face.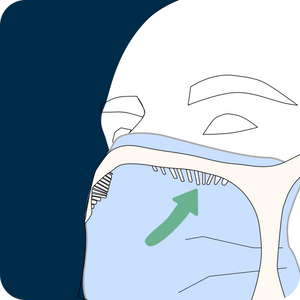 Want a secure seal?
Make sure the surgical mask sticks out on all sides.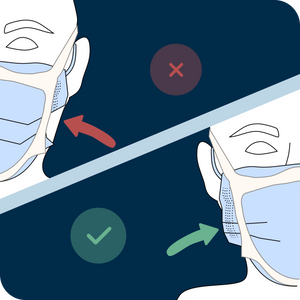 Chin strap keep sliding?
Tighten the o-ring closer to the base of your neck.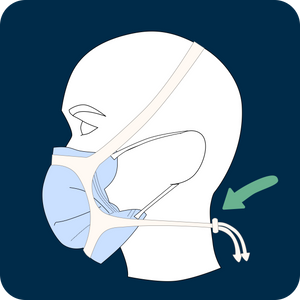 O-ring sliding?
If your o-ring slips, tie the loose ends in a bow behind the o-ring.